Agenda for America's Youth
The Agenda for America's Youth is Boys & Girls Clubs of America's inaugural advocacy policy platform focusing on the critical issues impacting our nation's youth and solutions to those issues. The Agenda was designed to bring clarity and consistency around what we advocate for as a movement. Using this Agenda Guide, State Alliances across the country will advocate at the state, local and federal levels for policy solutions that prioritize out-of-school time; safer childhoods; health and wellness; education, leadership and workforce readiness; resulting in equity and inclusion for all youth.
We will drive this key agenda as a key priority at every level of government, in corporate America and among out thought leaders and our media, so that leaders know it, believe it and prioritize it. Over the last decade, the focus around early childhood education and post-secondary education has grown exponentially; yet out-of-school time has not reached the same level of focus., an absence that has had a profound impact on our kids and their futures. A goal of this campaign is to replicate the same level of prioritization among our nation's leaders for out-of-school time. Government officials are increasingly realizing that out-o-school time can help them meet their goals and keep communities safe and prospering. This Agenda is the road map for ensuring success for our kids, our communities and our country.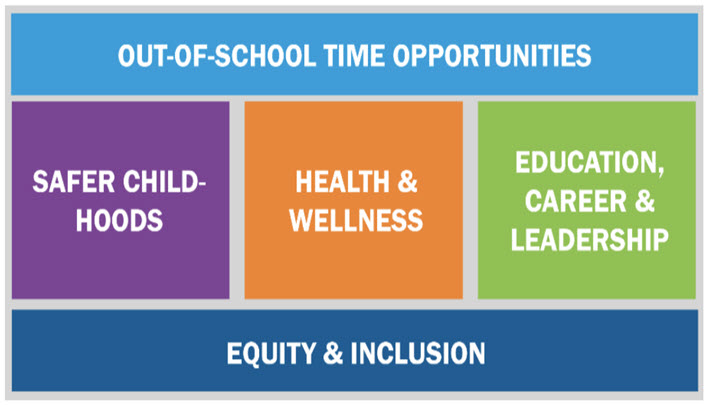 Learn More About the Boys & Girls Club Nevada Alliance or Request a Club Tour